Trump Retains Presidency
The historic impeachment trial against Donald Trump, only the third of its kind to be brought against a US president, concluded yesterday with the president being acquitted on both articles. Such an outcome, while disappointing for some, is not a shock given that the Senate is controlled by Trump's Republican party, meaning that the President's own senators would have had to turn against him in order for him to be removed from office.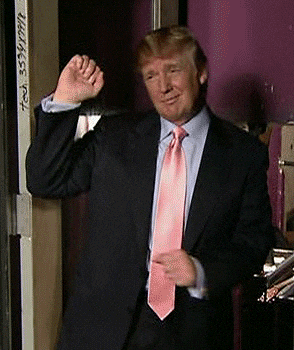 The results of the final votes saw the president acquitted by 52 votes to 48 on charges of abuse of power and 53 votes to 47 on charge of obstruction of justice. While the margin was relatively fine in each case, it proved enough to keep the president in office.
Trump will now go on to make further history by becoming the first ever president to seek re-election following impeachment. Interestingly, Trump's approval ratings, far from suffering as a result of the trial against him, are the highest they have ever been.
The sure in polling support for Trump has largely been attributed to the US drone strike on Iranian general Qassem Soleimani at the start of the year. Trump garnered a great deal of support from the attack, which he ordered, and his subsequent handling of Iranian retaliation which avoided a full-scale military conflict.
Approval Ratings Rally
The latest Gallup polls show that around half (49%) of those polled favour Trump for re-election. Now, in the wake of being acquitted, these numbers are likely to rise further.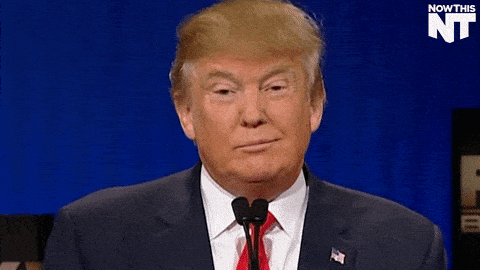 In a statement released following the Senate's decision, Trump's re-election campaign said "President Trump has been totally vindicated and it's now time to get back to the business of the American people.
"The do-nothing Democrats know they can't beat him, so they had to impeach him." It said "this terrible ordeal" and "nonsense" was merely a Democratic campaign tactic. "This impeachment hoax will go down as the worst miscalculation in American political history."
Trump To Make Statement
Traders are now waiting on an official statement from Trump himself later today which is sure to attract a lot of attention following his State of the Union address earlier in the week where Trump was keen to praise his own success. Commenting on his presidency thus far, Trump said "In just three short years, we have shattered the mentality of American decline and we have rejected the downsizing of America's destiny. "We are moving forward at a pace that was unimaginable just a short time ago and we are never going back."
While US politics has been out of the spotlight over recent weeks given the rising risks around the coronavirus outbreak, markets cheered the President's acquittal with benchmark US indices taking off, suggesting that the market is in favour of more from Trump at this stage.
Technical View
S&P500 (Bullish above 3246.75)
From a technical viewpoint. The S&P continues into new highs here. With Longer-term VWAP still bullish, further upside remains the base case. However, price is now overstretched on a weekly/monthly basis and with momentum studies showing divergence, there is a risk of a correction lower to be aware of.
Disclaimer: The material provided is for information purposes only and should not be considered as investment advice. The views, information, or opinions expressed in the text belong solely to the author, and not to the author's employer, organization, committee or other group or individual or company.
FREE ACCOUNT MANAGER WITHOUT ANY COST. FOR MORE DETAILS.>>> CLICK HERE.
Roz has been engaged in the financial markets since 2017, specializing in Foreign Exchange, Before joining to FOREX IN WORLD she start to learn forex trading related information.
Email: forexinworld@gmail.com
CLICK THE FOLLOWING LINK AND READ AGAIN.