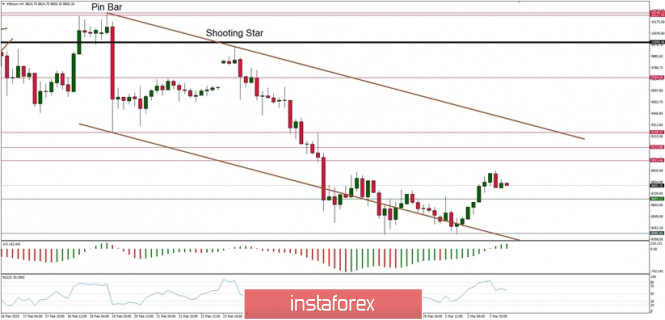 Bitfinex, the 11th largest cryptocurrency exchange by daily trading volume, will remove dozens of trading pairs this week.
According to today's blog post, Bitfinex will remove 46 cryptographic pairs on Friday, March 6, due to low liquidity on the platform. The cryptocurrency market believes that removing trading pairs is a common measure that should improve liquidity on the Bitfinex platform.
Most trading pairs to be removed on Friday are altcoins paired with Ethereum, the second largest cryptocurrency in terms of market capitalization. The list includes about 30 trading pairs, including altcoins such as the OKEx token, Verge and Nucleus Vision.
Another 16 trading pairs involve trading in altcoins with Bitcoin, including Hydro Protocol and Medicalchain. Other trading pairs are OmiseGO / DAI, 0x / DAI and one trading pair with the Japanese yen XVG / JPY.
Bitfinex recommended users to cancel any open orders with the above trading pairs before March 6, emphasizing that all other open orders will be automatically canceled by the system.
According to current data, Bitfinex currently supports approximately 350 trading pairs on its platform. According to data from Coin360, Bitfinex's daily trading volume is around 118 million dollars.
Technical Market Overview:
All the Bitcoin bounces from the level of $8,405 level were very shallow. The local high was made at the level of $8,906, but it is still below the key short-term technical resistance located at $9,013. The downwards momentum is now decreasing, but is still weak and negative, so another wave down might happen any time now. The next target for bears is seen at the level of $8,000 and the key short-term technical resistance is seen at the level of $9,013.
Weekly Pivot Points:
WR3 – $10,789
WR2 – $10,332
WR1 – $9,212
Weekly Pivot – $8,808
WS1 – $7,687
WS2 – $7,218
WS3 – $6,064
The market might have made the first impulsive wave up of a higher degree. This strategy is valid as long as the level of $7,582 is not violated. Nevertheless, the larger timeframe trend is still down and all the shorter timeframe moves are still being treated as a counter-trend correction inside of the uptrend until the level of $10,433 is clearly broken.
The material has been provided by InstaForex Company – www.instaforex.com
Source:: Technical analysis of BTC/USD for 03/03/2020:
<!-- AddThis Button END --><div class='heateorSssClear'></div><div  class='heateor_sss_sharing_container heateor_sss_horizontal_sharing' heateor-sss-data-href='https://www.forexalchemy.com/technical-analysis-of-btc-usd-for-mar-3-2020'><div class='heateor_sss_sharing_title' style="font-weight:bold" >Won&#039;t your trader friends like this?</div><ul class="heateor_sss_sharing_ul"><li class="heateorSssSharingRound"><i style="width:35px;height:35px;" alt="Facebook" title="Facebook" class="heateorSssSharing heateorSssFacebookBackground" onclick='heateorSssPopup("https://www.facebook.com/sharer/sharer.php?u=https%3A%2F%2Fwww.forexalchemy.com%2Ftechnical-analysis-of-btc-usd-for-mar-3-2020")'><ss style="display:block;" class="heateorSssSharingSvg heateorSssFacebookSvg"></ss></i></li><li class="heateorSssSharingRound"><i style="width:35px;height:35px;" alt="Twitter" title="Twitter" class="heateorSssSharing heateorSssTwitterBackground" onclick='heateorSssPopup("http://twitter.com/intent/tweet?text=Technical%20analysis%20of%20BTC%2FUSD%20for%20Mar%203%2C%202020&url=https%3A%2F%2Fwww.forexalchemy.com%2Ftechnical-analysis-of-btc-usd-for-mar-3-2020")'><ss style="display:block;" class="heateorSssSharingSvg heateorSssTwitterSvg"></ss></i></li><li class="heateorSssSharingRound"><i style="width:35px;height:35px;" alt="Linkedin" title="Linkedin" class="heateorSssSharing heateorSssLinkedinBackground" onclick='heateorSssPopup("http://www.linkedin.com/shareArticle?mini=true&url=https%3A%2F%2Fwww.forexalchemy.com%2Ftechnical-analysis-of-btc-usd-for-mar-3-2020&title=Technical%20analysis%20of%20BTC%2FUSD%20for%20Mar%203%2C%202020")'><ss style="display:block;" class="heateorSssSharingSvg heateorSssLinkedinSvg"></ss></i></li><li class="heateorSssSharingRound"><i style="width:35px;height:35px;" alt="Pinterest" title="Pinterest" class="heateorSssSharing heateorSssPinterestBackground" onclick="javascript:void( (function() {var e=document.createElement('script' );e.setAttribute('type','text/javascript' );e.setAttribute('charset','UTF-8' );e.setAttribute('src','//assets.pinterest.com/js/pinmarklet.js?r='+Math.random()*99999999);document.body.appendChild(e)})());"><ss style="display:block;" class="heateorSssSharingSvg heateorSssPinterestSvg"></ss></i></li><li class="heateorSssSharingRound"><i style="width:35px;height:35px;" alt="Reddit" title="Reddit" class="heateorSssSharing heateorSssRedditBackground" onclick='heateorSssPopup("http://reddit.com/submit?url=https%3A%2F%2Fwww.forexalchemy.com%2Ftechnical-analysis-of-btc-usd-for-mar-3-2020&title=Technical%20analysis%20of%20BTC%2FUSD%20for%20Mar%203%2C%202020")'><ss style="display:block;" class="heateorSssSharingSvg heateorSssRedditSvg"></ss></i></li><li class="heateorSssSharingRound"><i style="width:35px;height:35px;" alt="Mix" title="Mix" class="heateorSssSharing heateorSssMixBackground" onclick='heateorSssPopup("https://mix.com/mixit?url=https%3A%2F%2Fwww.forexalchemy.com%2Ftechnical-analysis-of-btc-usd-for-mar-3-2020")'><ss style="display:block;" class="heateorSssSharingSvg heateorSssMixSvg"></ss></i></li><li class="heateorSssSharingRound"><i style="width:35px;height:35px;" alt="Whatsapp" title="Whatsapp" class="heateorSssSharing heateorSssWhatsappBackground"><ss style="display:block" class="heateorSssSharingSvg heateorSssWhatsappSvg"></ss></i></li><li class="heateorSssSharingRound"><i style="width:35px;height:35px;" title="More" alt="More" class="heateorSssSharing heateorSssMoreBackground" onclick="heateorSssMoreSharingPopup(this, 'https://www.forexalchemy.com/technical-analysis-of-btc-usd-for-mar-3-2020', 'Technical%20analysis%20of%20BTC%2FUSD%20for%20Mar%203%2C%202020', '' )" ><ss style="display:block" class="heateorSssSharingSvg heateorSssMoreSvg"></ss></i></li></ul><div class="heateorSssClear"></div></div><div class='heateorSssClear'></div><div class="clear"></div><br/><div class="blog-info-wrapper"><div class="blog-date"><span class="head">Posted On</span> 02 Mar 2020</div><div class="blog-author"><span class="separator">, </span><span class="head">By</span> InstaForex</div><div class="clear"></div></div><br/><div class="blog-info-wrapper"><div class="blog-date"><span class="head">Posted On</span> 28 Feb 2020</div><div class="blog-author"><span class="separator">, </span><span class="head">By</span> InstaForex</div><div class="clear"></div></div><br/><div class="blog-info-wrapper"><div class="blog-date"><span class="head">Posted On</span> 26 Feb 2020</div><div class="blog-author"><span class="separator">, </span><span class="head">By</span> InstaForex</div><div class="clear"></div></div><br/><div class="blog-info-wrapper"><div class="blog-date"><span class="head">Posted On</span> 24 Feb 2020</div><div class="blog-author"><span class="separator">, </span><span class="head">By</span> InstaForex</div><div class="clear"></div></div><br/><div class="blog-info-wrapper"><div class="blog-date"><span class="head">Posted On</span> 21 Feb 2020</div><div class="blog-author"><span class="separator">, </span><span class="head">By</span> InstaForex</div><div class="clear"></div></div><br/><div class="blog-info-wrapper"><div class="blog-date"><span class="head">Posted On</span> 20 Feb 2020</div><div class="blog-author"><span class="separator">, </span><span class="head">By</span> InstaForex</div><div class="clear"></div></div><br/><div class="blog-info-wrapper"><div class="blog-date"><span class="head">Posted On</span> 19 Feb 2020</div><div class="blog-author"><span class="separator">, </span><span class="head">By</span> InstaForex</div><div class="clear"></div></div><br/><div class="blog-info-wrapper"><div class="blog-date"><span class="head">Posted On</span> 18 Feb 2020</div><div class="blog-author"><span class="separator">, </span><span class="head">By</span> InstaForex</div><div class="clear"></div></div><br/><div class="blog-info-wrapper"><div class="blog-date"><span class="head">Posted On</span> 12 Feb 2020</div><div class="blog-author"><span class="separator">, </span><span class="head">By</span> InstaForex</div><div class="clear"></div></div><br/>

Roz has been engaged in the financial markets since 2017, specializing in Foreign Exchange, Before joining to FOREX IN WORLD she start to learn forex trading related information.
Email: forexinworld@gmail.com