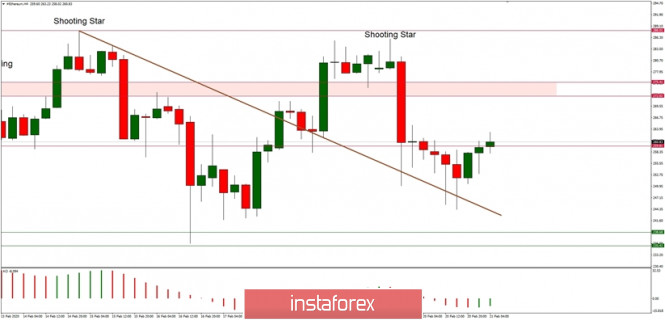 Governments around the world face difficult choices when it comes to cryptocurrencies: regulate them strictly and risk losing economic benefits, or do nothing and be exposed.
According to a note issued by Executive Vice President Dombrovskis on behalf of the European Commission, the Libra association did not answer the questions asked by the EU. As a result, all the information provided by Facebook "remains insufficient to establish the exact nature of Libra and hence its relationship with existing EU law."
However, Dombrovskis also stated that the Commission "is ready to act quickly" when it comes to exploiting the potential of cryptography by establishing rules and supervision. This position confirms their declaration of December 5 to introduce a policy for stablecoins and monitor all risks to the financial stability of the region.
Mark Zuckerberg, Facebook president, spoke to the US House of Representatives Financial Services Committee on October 13 last year. Lawmakers have expressed similar concerns as the European Commission, citing Zuckerberg's vague responses regarding the digital currency, which said it actually doesn't know if Libra will work.
Governmental authorities in both the United States and the EU are working to better understand cryptocurrencies. The Commission has launched an open public consultation that will be available until March 19, while the US Internal Tax Service is preparing for the cryptocurrency summit on March 3.
Technical Market Overview:
The ETH/USD pair keeps testing the short-term trendline support from the upside after the sudden reversal from the level of $285. The market did it three times already, but the bears were too weak to break through and close a H4 candle below the trendline. Moreover, the swing high has not been hit yet as the last rally was capped around the level of $285.55. The local counter-trend corrective cycle might continue any time soon and the first target for bears is seen at the level of $238.68 – $235.62 zone. The weak and negative momentum supports the short-term bearish outlook.
Weekly Pivot Points:
WR3 – $358.03
WR2 – $324.90
WR1 – $285.60
Weekly Pivot – $248.62
WS1 – $213.91
WS2 – $176.19
WS3 – $141.12
The wave 2 corrective cycles are completed at the level of $115.05, so the market might be ready for another impulsive wave up of a higher degree and uptrend continuation. This strategy is valid as long as the level of $146.94 is not violated. The current move up might be a wave 3 in developing in the overall long-term Elliott wave scenario and so far the top at the level of $288.01 might be wave 1 of the overall wave 3.
The material has been provided by InstaForex Company – www.instaforex.com
Source:: Technical analysis of ETH/USD for 21/02/2020:
<!-- AddThis Button END --><div class='heateorSssClear'></div><div  class='heateor_sss_sharing_container heateor_sss_horizontal_sharing' heateor-sss-data-href='https://www.forexalchemy.com/technical-analysis-of-eth-usd-for-feb-21-2020'><div class='heateor_sss_sharing_title' style="font-weight:bold" >Won&#039;t your trader friends like this?</div><ul class="heateor_sss_sharing_ul"><li class="heateorSssSharingRound"><i style="width:35px;height:35px;" alt="Facebook" title="Facebook" class="heateorSssSharing heateorSssFacebookBackground" onclick='heateorSssPopup("https://www.facebook.com/sharer/sharer.php?u=https%3A%2F%2Fwww.forexalchemy.com%2Ftechnical-analysis-of-eth-usd-for-feb-21-2020")'><ss style="display:block;" class="heateorSssSharingSvg heateorSssFacebookSvg"></ss></i></li><li class="heateorSssSharingRound"><i style="width:35px;height:35px;" alt="Twitter" title="Twitter" class="heateorSssSharing heateorSssTwitterBackground" onclick='heateorSssPopup("http://twitter.com/intent/tweet?text=Technical%20analysis%20of%20ETH%2FUSD%20for%20Feb%2021%2C%202020&url=https%3A%2F%2Fwww.forexalchemy.com%2Ftechnical-analysis-of-eth-usd-for-feb-21-2020")'><ss style="display:block;" class="heateorSssSharingSvg heateorSssTwitterSvg"></ss></i></li><li class="heateorSssSharingRound"><i style="width:35px;height:35px;" alt="Linkedin" title="Linkedin" class="heateorSssSharing heateorSssLinkedinBackground" onclick='heateorSssPopup("http://www.linkedin.com/shareArticle?mini=true&url=https%3A%2F%2Fwww.forexalchemy.com%2Ftechnical-analysis-of-eth-usd-for-feb-21-2020&title=Technical%20analysis%20of%20ETH%2FUSD%20for%20Feb%2021%2C%202020")'><ss style="display:block;" class="heateorSssSharingSvg heateorSssLinkedinSvg"></ss></i></li><li class="heateorSssSharingRound"><i style="width:35px;height:35px;" alt="Pinterest" title="Pinterest" class="heateorSssSharing heateorSssPinterestBackground" onclick="javascript:void( (function() {var e=document.createElement('script' );e.setAttribute('type','text/javascript' );e.setAttribute('charset','UTF-8' );e.setAttribute('src','//assets.pinterest.com/js/pinmarklet.js?r='+Math.random()*99999999);document.body.appendChild(e)})());"><ss style="display:block;" class="heateorSssSharingSvg heateorSssPinterestSvg"></ss></i></li><li class="heateorSssSharingRound"><i style="width:35px;height:35px;" alt="Reddit" title="Reddit" class="heateorSssSharing heateorSssRedditBackground" onclick='heateorSssPopup("http://reddit.com/submit?url=https%3A%2F%2Fwww.forexalchemy.com%2Ftechnical-analysis-of-eth-usd-for-feb-21-2020&title=Technical%20analysis%20of%20ETH%2FUSD%20for%20Feb%2021%2C%202020")'><ss style="display:block;" class="heateorSssSharingSvg heateorSssRedditSvg"></ss></i></li><li class="heateorSssSharingRound"><i style="width:35px;height:35px;" alt="Mix" title="Mix" class="heateorSssSharing heateorSssMixBackground" onclick='heateorSssPopup("https://mix.com/mixit?url=https%3A%2F%2Fwww.forexalchemy.com%2Ftechnical-analysis-of-eth-usd-for-feb-21-2020")'><ss style="display:block;" class="heateorSssSharingSvg heateorSssMixSvg"></ss></i></li><li class="heateorSssSharingRound"><i style="width:35px;height:35px;" alt="Whatsapp" title="Whatsapp" class="heateorSssSharing heateorSssWhatsappBackground"><ss style="display:block" class="heateorSssSharingSvg heateorSssWhatsappSvg"></ss></i></li><li class="heateorSssSharingRound"><i style="width:35px;height:35px;" title="More" alt="More" class="heateorSssSharing heateorSssMoreBackground" onclick="heateorSssMoreSharingPopup(this, 'https://www.forexalchemy.com/technical-analysis-of-eth-usd-for-feb-21-2020', 'Technical%20analysis%20of%20ETH%2FUSD%20for%20Feb%2021%2C%202020', '' )" ><ss style="display:block" class="heateorSssSharingSvg heateorSssMoreSvg"></ss></i></li></ul><div class="heateorSssClear"></div></div><div class='heateorSssClear'></div><div class="clear"></div><br/><div class="blog-info-wrapper"><div class="blog-date"><span class="head">Posted On</span> 20 Feb 2020</div><div class="blog-author"><span class="separator">, </span><span class="head">By</span> InstaForex</div><div class="clear"></div></div><br/><div class="blog-info-wrapper"><div class="blog-date"><span class="head">Posted On</span> 19 Feb 2020</div><div class="blog-author"><span class="separator">, </span><span class="head">By</span> InstaForex</div><div class="clear"></div></div><br/><div class="blog-info-wrapper"><div class="blog-date"><span class="head">Posted On</span> 18 Feb 2020</div><div class="blog-author"><span class="separator">, </span><span class="head">By</span> InstaForex</div><div class="clear"></div></div><br/><div class="blog-info-wrapper"><div class="blog-date"><span class="head">Posted On</span> 14 Feb 2020</div><div class="blog-author"><span class="separator">, </span><span class="head">By</span> InstaForex</div><div class="clear"></div></div><br/><div class="blog-info-wrapper"><div class="blog-date"><span class="head">Posted On</span> 12 Feb 2020</div><div class="blog-author"><span class="separator">, </span><span class="head">By</span> InstaForex</div><div class="clear"></div></div><br/><div class="blog-info-wrapper"><div class="blog-date"><span class="head">Posted On</span> 11 Feb 2020</div><div class="blog-author"><span class="separator">, </span><span class="head">By</span> InstaForex</div><div class="clear"></div></div><br/><div class="blog-info-wrapper"><div class="blog-date"><span class="head">Posted On</span> 10 Feb 2020</div><div class="blog-author"><span class="separator">, </span><span class="head">By</span> InstaForex</div><div class="clear"></div></div><br/><div class="blog-info-wrapper"><div class="blog-date"><span class="head">Posted On</span> 06 Feb 2020</div><div class="blog-author"><span class="separator">, </span><span class="head">By</span> InstaForex</div><div class="clear"></div></div><br/><div class="blog-info-wrapper"><div class="blog-date"><span class="head">Posted On</span> 05 Feb 2020</div><div class="blog-author"><span class="separator">, </span><span class="head">By</span> InstaForex</div><div class="clear"></div></div><br/>