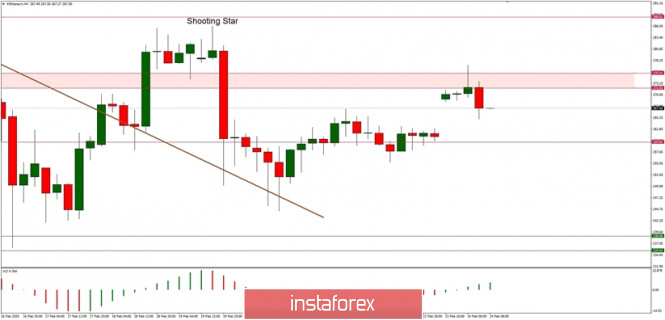 The Malta Financial Services Authority (MFSA) says it has never approved the Binance cryptocurrency exchange to operate in this country.
MFSA issued a public statement today in which it states that Binance "is not authorized by MFSA to operate in the field of cryptocurrency". The agency emphasized that recent media reports incorrectly define Binance as "a Malta cryptocurrency company," while the stock exchange "may not fall under regulatory oversight."
While major local publications refer to Binance as a Malta-regulated crypto company, MFSA has apparently issued a similar statement before, claiming:
"Following reports in some media about Binance as a cryptocurrency company in Malta, the Malta Financial Services Authority (MFSA) recalls that Binance is not authorized by MFSA to operate in the field of cryptocurrency and therefore is not subject to MFSA regulatory oversight."
MFSA also emphasizes that conducting cryptography activities in the country requires an MFSA license in accordance with the Act on Virtual Financial Assets of 2018.
Binance announced that it will open an office in Malta in 2018 after pressure from Japanese regulators forced the stock exchange to move. At that time, Binance CEO Changpeng Zhao (CZ) said he was invited by the government to Malta to look at an upcoming bill that would benefit crypto companies.
Technical Market Outlook:
The ETH/USD has hit the technical resistance zone located between the levels of $277.02 – $275.41 and reversed after the Shooting Star candlestick pattern has been made. Currently, the bears are trying to fill the weekend gap located between the levels of $262.88 – $268.97. The local counter-trend corrective cycle might continue any time soon and the first target for bears is seen at the level of $238.68 – $235.62 zone. The weak and negative momentum supports the short-term bearish outlook.
Weekly Pivot Points:
WR3 – $334.89
WR2 – $309.29
WR1 – $291.76
Weekly Pivot -$264.76
WS1 – $245.87
WS2 – $220.22
WS3 – $202.34
The wave 2 corrective cycles are completed at the level of $115.05, so the market might be ready for another impulsive wave up of a higher degree and uptrend continuation. This strategy is valid as long as the level of $146.94 is not violated. The current move up might be a wave 3 in developing in the overall long-term Elliott wave scenario and so far the top at the level of $288.01 might be wave 1 of the overall wave 3.
The material has been provided by InstaForex Company – www.instaforex.com
Source:: Technical analysis of ETH/USD for 24/02/2020:
<!-- AddThis Button END --><div class='heateorSssClear'></div><div  class='heateor_sss_sharing_container heateor_sss_horizontal_sharing' heateor-sss-data-href='https://www.forexalchemy.com/technical-analysis-of-eth-usd-for-feb-24-2020'><div class='heateor_sss_sharing_title' style="font-weight:bold" >Won&#039;t your trader friends like this?</div><ul class="heateor_sss_sharing_ul"><li class="heateorSssSharingRound"><i style="width:35px;height:35px;" alt="Facebook" title="Facebook" class="heateorSssSharing heateorSssFacebookBackground" onclick='heateorSssPopup("https://www.facebook.com/sharer/sharer.php?u=https%3A%2F%2Fwww.forexalchemy.com%2Ftechnical-analysis-of-eth-usd-for-feb-24-2020")'><ss style="display:block;" class="heateorSssSharingSvg heateorSssFacebookSvg"></ss></i></li><li class="heateorSssSharingRound"><i style="width:35px;height:35px;" alt="Twitter" title="Twitter" class="heateorSssSharing heateorSssTwitterBackground" onclick='heateorSssPopup("http://twitter.com/intent/tweet?text=Technical%20analysis%20of%20ETH%2FUSD%20for%20Feb%2024%2C%202020&url=https%3A%2F%2Fwww.forexalchemy.com%2Ftechnical-analysis-of-eth-usd-for-feb-24-2020")'><ss style="display:block;" class="heateorSssSharingSvg heateorSssTwitterSvg"></ss></i></li><li class="heateorSssSharingRound"><i style="width:35px;height:35px;" alt="Linkedin" title="Linkedin" class="heateorSssSharing heateorSssLinkedinBackground" onclick='heateorSssPopup("http://www.linkedin.com/shareArticle?mini=true&url=https%3A%2F%2Fwww.forexalchemy.com%2Ftechnical-analysis-of-eth-usd-for-feb-24-2020&title=Technical%20analysis%20of%20ETH%2FUSD%20for%20Feb%2024%2C%202020")'><ss style="display:block;" class="heateorSssSharingSvg heateorSssLinkedinSvg"></ss></i></li><li class="heateorSssSharingRound"><i style="width:35px;height:35px;" alt="Pinterest" title="Pinterest" class="heateorSssSharing heateorSssPinterestBackground" onclick="javascript:void( (function() {var e=document.createElement('script' );e.setAttribute('type','text/javascript' );e.setAttribute('charset','UTF-8' );e.setAttribute('src','//assets.pinterest.com/js/pinmarklet.js?r='+Math.random()*99999999);document.body.appendChild(e)})());"><ss style="display:block;" class="heateorSssSharingSvg heateorSssPinterestSvg"></ss></i></li><li class="heateorSssSharingRound"><i style="width:35px;height:35px;" alt="Reddit" title="Reddit" class="heateorSssSharing heateorSssRedditBackground" onclick='heateorSssPopup("http://reddit.com/submit?url=https%3A%2F%2Fwww.forexalchemy.com%2Ftechnical-analysis-of-eth-usd-for-feb-24-2020&title=Technical%20analysis%20of%20ETH%2FUSD%20for%20Feb%2024%2C%202020")'><ss style="display:block;" class="heateorSssSharingSvg heateorSssRedditSvg"></ss></i></li><li class="heateorSssSharingRound"><i style="width:35px;height:35px;" alt="Mix" title="Mix" class="heateorSssSharing heateorSssMixBackground" onclick='heateorSssPopup("https://mix.com/mixit?url=https%3A%2F%2Fwww.forexalchemy.com%2Ftechnical-analysis-of-eth-usd-for-feb-24-2020")'><ss style="display:block;" class="heateorSssSharingSvg heateorSssMixSvg"></ss></i></li><li class="heateorSssSharingRound"><i style="width:35px;height:35px;" alt="Whatsapp" title="Whatsapp" class="heateorSssSharing heateorSssWhatsappBackground"><ss style="display:block" class="heateorSssSharingSvg heateorSssWhatsappSvg"></ss></i></li><li class="heateorSssSharingRound"><i style="width:35px;height:35px;" title="More" alt="More" class="heateorSssSharing heateorSssMoreBackground" onclick="heateorSssMoreSharingPopup(this, 'https://www.forexalchemy.com/technical-analysis-of-eth-usd-for-feb-24-2020', 'Technical%20analysis%20of%20ETH%2FUSD%20for%20Feb%2024%2C%202020', '' )" ><ss style="display:block" class="heateorSssSharingSvg heateorSssMoreSvg"></ss></i></li></ul><div class="heateorSssClear"></div></div><div class='heateorSssClear'></div><div class="clear"></div><br/><div class="blog-info-wrapper"><div class="blog-date"><span class="head">Posted On</span> 21 Feb 2020</div><div class="blog-author"><span class="separator">, </span><span class="head">By</span> InstaForex</div><div class="clear"></div></div><br/><div class="blog-info-wrapper"><div class="blog-date"><span class="head">Posted On</span> 20 Feb 2020</div><div class="blog-author"><span class="separator">, </span><span class="head">By</span> InstaForex</div><div class="clear"></div></div><br/><div class="blog-info-wrapper"><div class="blog-date"><span class="head">Posted On</span> 19 Feb 2020</div><div class="blog-author"><span class="separator">, </span><span class="head">By</span> InstaForex</div><div class="clear"></div></div><br/><div class="blog-info-wrapper"><div class="blog-date"><span class="head">Posted On</span> 18 Feb 2020</div><div class="blog-author"><span class="separator">, </span><span class="head">By</span> InstaForex</div><div class="clear"></div></div><br/><div class="blog-info-wrapper"><div class="blog-date"><span class="head">Posted On</span> 14 Feb 2020</div><div class="blog-author"><span class="separator">, </span><span class="head">By</span> InstaForex</div><div class="clear"></div></div><br/><div class="blog-info-wrapper"><div class="blog-date"><span class="head">Posted On</span> 12 Feb 2020</div><div class="blog-author"><span class="separator">, </span><span class="head">By</span> InstaForex</div><div class="clear"></div></div><br/><div class="blog-info-wrapper"><div class="blog-date"><span class="head">Posted On</span> 11 Feb 2020</div><div class="blog-author"><span class="separator">, </span><span class="head">By</span> InstaForex</div><div class="clear"></div></div><br/><div class="blog-info-wrapper"><div class="blog-date"><span class="head">Posted On</span> 10 Feb 2020</div><div class="blog-author"><span class="separator">, </span><span class="head">By</span> InstaForex</div><div class="clear"></div></div><br/><div class="blog-info-wrapper"><div class="blog-date"><span class="head">Posted On</span> 06 Feb 2020</div><div class="blog-author"><span class="separator">, </span><span class="head">By</span> InstaForex</div><div class="clear"></div></div><br/>

Roz has been engaged in the financial markets since 2017, specializing in Foreign Exchange, Before joining to FOREX IN WORLD she start to learn forex trading related information.
Email: forexinworld@gmail.com